Ask yourself for a moment, what is a logo, and why does it cost?
Logo design today is entirely under rated. Many don't understand the true gravity of a good logo and how valuable it is to their business, image, brand, or whatever they're intentions are. So why do logos cost? I'd like to take a moment and outline exactly why it actually costs to design a logo, and why your logo isn't something that you should take lightly. 
To understand what a logo really is meant to do, we first should know what a logo is. A logo's design is the immediate recognition that your business is aiming to get; the logo stops your client, customer, or prospect in their tracks and grabs their attention. It is the one aspect of the company that shows substance. The shape, color, font, and image that all makes the logo what it is; unique and a clear identifier of the business and no other. 
A cheap logo, quickly thrown together, without clear borders and definitive form, poor color and design, says a lot about a business and their intentions. 
Often you can find cheap logo design on the web. From sites that offer designs for as little as $5. These designs run a risk of putting an instant mark of damage to the company and brand. Even multiplying this figure by 10, or even more, puts the logo at risk with investing very little to no attention to detail. 
It is my proposition that you often get what you pay for in life. If a good designer, and emphasis should be put on good, takes any less than 5 to 10 hours invested on inventing and designing, there is risk that could be held in the outcome of the design. A good designer should spend painstaking time on perfecting the execution of a logos design and there is a cost to this investment. 
But that's just what it is, an investment; investing in the future of your business.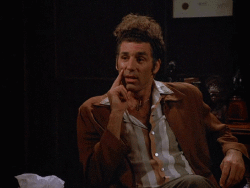 There are a few clear processes that a professional logo designer should follow on the development and execution of a design and why logos cost.
The Design Brief: They conduct a questionnaire or interview with the client to get the design brief.
Research: They conduct research focused on the industry itself, on its history, and on its competitors.
Reference: They conduct research into logo designs that have been successful and current styles and trends that are related to the design brief.
Sketching & Conceptualising: They develop the logo design concept(s) around the brief and research. They use creativity and know how to design a logo.
Reflection: They take breaks throughout their design process. This lets their ideas mature and lets them get renewed enthusiasm and receive feedback.
Presentation: They then choose whether to present only a select few logos to the client or a whole collection.
Celebration: They then drink beer or eat chocolate or sleep or start on next logo design. Or a combination.
Keeping these areas in mind when searching for the designer that will invent, or re-imagine your business with that logo or brand, is critical and can be used as a very important checklist. Did your designer follow these areas? Are they completely lacking in the research or reference component? Is the presentation poor, or nonexistent in the drafting process? All of these areas are equally important.
So how much should a logo really cost? It's my proposition that it's difficult to put a cost on a logo, although we all must try, from either the consumer or designers end. I personally never invest any less than 5 to 10 hours on designing a logo or brand, and this is only the starting point. A good designer investing in your mission should take the time needed to perfect your logo. He/she make exceptions, pushes the boundaries, and follows the listed areas to execute a proper design.
Interested in what we do? Check out our logo design.